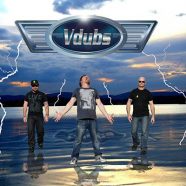 The V DUBS are arguably the tightest Rock covers band in Newcastle. There sound is unmistakably similar to the artists they cover e.g. AC/DC, Led Zeppelin, Foo Fighters to name a few.
They create their own type of energy and performance with not an ounce of sweat left at the end of the night. It's all about kicking the proverbial they say. Lead Singer/Guitarist Richard Boyle believes if you are not totally spent by the end of the show you haven't done your job.
Check out more on their Facebook page.