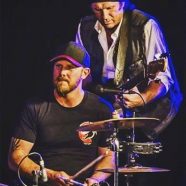 Halfway Homebuoy are a Blues/Rock band based on the Central Coast, NSW. The Band has a reputation as outstanding entertainers, for their high energy performances and gutsy music. Songs that make you want to stamp your feet, with vocals and lyrics torn straight from the soul.
They will be performing live at the Belle on Friday, 22nd March in the Main Bar.
Read more on their Facebook page.