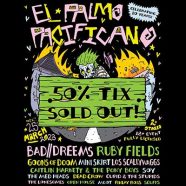 All Day Ticketed Event!
El Palmo is back and will be busting out the tunes at the Belle once again for us! Round up the troops this is going to one for the ages! Tuncurry won't know what hit em!
Playing live at the Belle on Friday, 25th March from 1-11pm.
Get in quick. You won't want to miss this event.